Sangamon Reclaimed Woodworks Co

Gregg Harwood
(217) 720-3019 / shop (217) 652-6202
2130 East Clear Lake Ave
email: gregg@sangamonreclaimed.com
web site:  www.sangamonreclaimed.com
Hello! We service central Illinois with a Wood-Mizer LT 28 portable Sawmill. 
32" max log diameter,  26" max width of cut, and 21' length of cut
Our secure location OR yours.  8 year old company with sawyers available for quick turnaround. Let us join you for your next wood project! 
Kiln drying services available. 
Custom woodworking and furniture construction services also.
Give us a CALL 217-720-3019  
---
Nelson Woodworks
Daren Nelson
198 S. Main St. (P.O. 724)
Lovington Illinois, 61937
Website: http://nelsonwoodworks.biz/index.html

Urban logging is Daren's specialty and his woodworking is first class. I give Daren a top rating.
Please visit his website and contact him if you are in the area or need his services.
Ron
---
Allen's Custom Woodworks

Kirk Allen
e-mail address: KAllen@sawmillandtimberforum.com
(217) 508-0564
3894 Coach Road, Kansas, Illinios

Custom Cutting both mobile and at our place. Largest supply of Osage logs in the country! Specializing in blanks for guitars, drums, bows and any other items needing clear Osage!

Lumber inventory to include most Midwest Hardwoods. Call for availability and pricing.
---
Brutus Millwork

Charles Braddish
sawwood36@yahoo.com
( 217) 313- 4892
 20053 hillsideave witt il 62094
I offer a veriaty of services ... every thing timber... from milling to logging to drying to finishing ... who ever said money dont grow on trees never was in the wood business
---
Saw It There


Pete Brown

email
pete@sawitthere.com

Web site
sawitthere.com

On-site log milling to your specifications with my Wood-mizer LT35HD mill.  Serving the Peoria area and all of central Illinois.
---
Cox Sawmill

Contact: Kelly Cox
208 East Handcock Street, Plymouth, Illinois 62367
Email: sherkelc@adams.net
We cut pallet size boards to your order. Also farmer order for that special size trailer bed floor or replacement boards for you barn, etc. We also have sawdust for floor to use in horse or hog confinements.
---
First Cut Custom Sawn Lumber
  
Bert Elliott
Phone: 618
Email Address: flatlander_1@charter.net
Highland, Illinois
Portable Sawmill Service in southern Illinois with 2015 Woodmizer LT 35HD Saw Mill. The saw will cut 32" by 21' max logs. I have been sawing for 10 years with a LT30 manual.
---
Double "D" Sawmill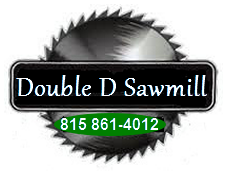 David N. Rechenberg
Phone Number: 815 861-4012

Web site: www.ddsawmill.com
Facebook: https://www.facebook.com/Double-D-Sawmill-508817942632983/?fref=ts
Email: clamlakedave@owc.net
Address: 8617 Kemman Road, Hebron
I have a portable band saw sawmill. Norwod LM29.
Willing to cut on shares for hard wood logs. Will custom cut soft wood logs. I also have a log trailer so I can haul hardwood logs if necessary.
---
D.A.M. Good Wood
Mark R Amann
(847) 546-4520
313 W. Nippersink Rd
Norwood LM29V2 on a trailer
---
Hosting by Galaxy Host | Privacy Policy | Terms and Conditions