DART ENTERPRISE
TIM DART
e-mail:  JESSLYNNHILL@yahoo.com
(585)356-4958
533 bear rd Cowlesville,ny 14037

ON SITE SAWING WITH PORTABLE BAND SAWMILL. CAN SAW LOGS UP TO 30" IN DIAMETER AND 20' LONG PLEASE CALL WITH ANY QUESTIONS I WOULD BE GLAD TO HELP
---
MYNUCAR RANCH
Contact: Bill
(716) 945-2076
8527 Sawmill Run Rd, Little Valley, NY 14755

Portable Bandsaw Mill. Will travel to saw site. Can saw 30" diameter x 20' long. Construction material and or grade saw soft and hard woods
---

Old Mill Lumber

Contact; Jim

e-mail: Jim@oldmilllumber.com

phone: (585) 315-5749

website: www.oldmilllumber.com

6501 fisherhill rd. canandaigua, ny.
Custom sawing on your site or mine. Portable mill will saw 30 inch dia. x 20 feet in length. Serving the fingerlakes area.
---
TreeCycle Sawmill Service

Contact: Karl Ruger
Phone: (518) 288-8653
50 Atkins Rd, Malta

Web Site: www.treecyclesawmill.yolasite.com
We offer the following services:

Lumber: Mill a log into boards!
Custom Cutting: Milling for special projects!
Pre-Cut Wood: Buy already cut boards!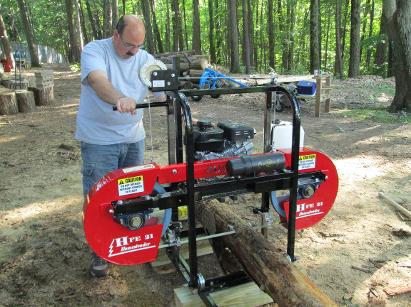 $40 per hour, $0.75 per mile
Treecycle Sawmill Service can get whatever you need done! We can help you preserve a tree that was cut down, by treecycling it, the concept of recycling a tree!

We will mill it into lumber for you, and give you the option of keeping the boards, or we can make into whatever you desire - maybe a lamp, a bookshelf, a mantle piece, or even furniture! The possibilities are endless!

Or, if you're just looking for pre-cut boards or pieces of wood, we have that too!
Please visit our website, www.treecyclesawmill.yolasite.com for more info!
---
Custom Lumber & Sawmilling

Contact: Jake
Phone: (716) 401-3123
10362 Chestnut Rd
Chautauqua County, 14062
email: customsawmilling@gmail.com
Facebook page: www.facebook.com/customlumberandsawmilling
We are located in Northern Chautauqua County, south of Buffalo NY.  We do portable milling, but you can also bring your logs to our location outside of Forestville.  I operate a Timberking B20 portable mill and can cut logs 32" in diameter and 20' long. 

---
Despatch Custom Milling

Contact Person: Vince
Phone: (585) 259-6863
343 Fairport Road
Email: vantonicelli@frontie.com
Web Site: despatchcustommilling.com

Despatch Custom Milling can do your 'Custom Milling at your location'. 
I am located in East Rochester and am willing to travel to your location to saw.  I can also mill at my location in East Rochester.  I can cut up 36" in diameter and 21' long.  No job to small.  I specialize in urban lumber (with nails or steel inside).
 Call Vince for details.
---
 Schneider's Wood Milling


Mike Schneider

Phone (518) 729-6756

Email" michael.schneider@globalfoundries.com

TK1600 Wood Mill operation, can cut up to 36" logs 32" cut and 20' long. Serving the saratoga county and surrounding areas. Have your lumber cut right on site, rates vary depending on amount of logs, the size of the logs, and hard or soft. Call or txt mike at 518-729-6756 for any questions.
---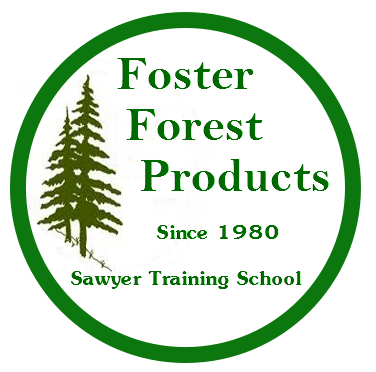 Rich Foster
607-220-6128
6082 Updyke rd
woodland 22
wood-mizer lt70 super
bellsaw m14
We offer custom sawing , lumber sales , full service custom wood shop, timber & log scaling , sawmill trouble shooting , sawyer instruction for beginners
We have over 40 years experience with band and circular mills , and handsaw and chainsaw sharpening service.
---
Sagersawyer
Thomas Sager
Phone: 607-658-6070
email: iwhsiwrfishn@yahoo.com
Address: 201 Jersey Hill Rd
Woodmizer  LT10 & LT35z
---
Steel Pines
Darcie Baum

Address: 379 Military Rd
State: New York
Web Site: www.steelpines.com


Steel Pines is a portable sawmill company located in the southern Adirondacks of New York. We have a Norwood Sawmill LumberPro HD36, capable of sawing up to 36" diameter, 8'-20' long, up to 28" wide that will tow anywhere. Both hardwood and softwood, we can slab or saw custom sized lumber for all of your needs!
---